Why did we start Lauren Labeled?
Lauren Labeled was created by two 25-year-old digital marketers, Lauren Mabra and Lauren Ferry, in response to the highly competitive and noisy social media landscape. The success of ad campaigns now relies less on media buying tactics and more on great ad creatives. 
Effective ads are essential to capture viewers' attention quickly and create a connection with today's savvy consumers who don't want to be blatantly sold to.

One thing that sets us apart from other options like Insense and Billo is our hands-on approach. We understand that many brands are looking for a more hands-off approach when it comes to creatives, but we believe that staying involved in the process is essential to producing high-quality content that will perform. That's why Lauren Labeled handles everything from research and writing briefs to project management and quality control.
We've helped 80+ brands grow within the last year. Our top-performing ads have been running for 7-12+ months, and we're constantly learning and adapting to find new ways to improve. Brands shouldn't have to pay for 20+ creatives to test and find something that performs. That's why we've developed a more consistent way to get high-performing creatives at scale, so that our clients can see results without the headache of sourcing creators, writing briefs, keeping track of deadlines, requesting revisions, and the back-and-forth negotiations.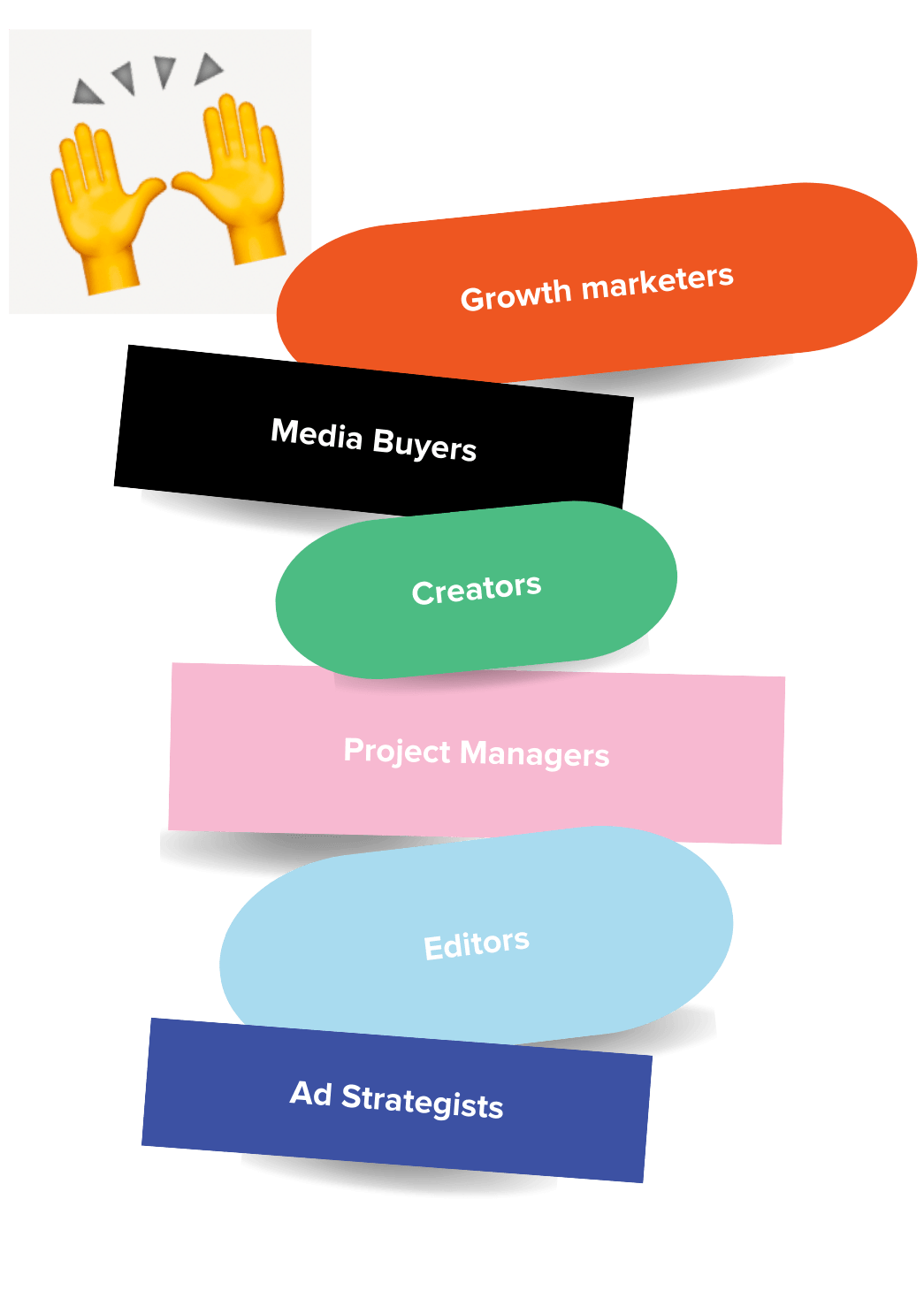 Onboarding
We give you access to your client portal then get started on market research to write briefs
Kick-Off
Scripts and creators will be sent to you for approval. Products will get shipped out and we will start production.
Launch
Once you've approved your videos, it's show time! We roll them out into your ad campaigns! We send over variations and different formats if needed, so you can test across different social channels.