Organic TikTok Strategy and Management Services to Unlock Success For Your Brand
Effective Organic TikTok Marketing
We grow your brand's organic TikTok presence by handling:
🔍 Market and competitor research
✍️ Content strategy and pillars
🎥 All concepts planned
👩 Creator placement and management
🤳 Filming and editing
💬 Day-to-day posting and community engagement
With over 1 billion (with a B) active users combined with a hyper reactive algorithm, tons of brands are already taking advantage of TikTok's explosive reach and using it to unlock a new stream of business. But your results on TikTok are only as powerful as the strategy that drives it. 
Building an organic TikTok presence can be a way for your brand to reach a newer and wider audience without any spend behind it. If you are already running TikTok ads, having an organic presence can make your ads that much more powerful by nurturing the audience and giving social proof of an active, valuable account versus just a blank profile.
Envision this: Your brand is consistently showing up every day with high-quality content on TikTok and…..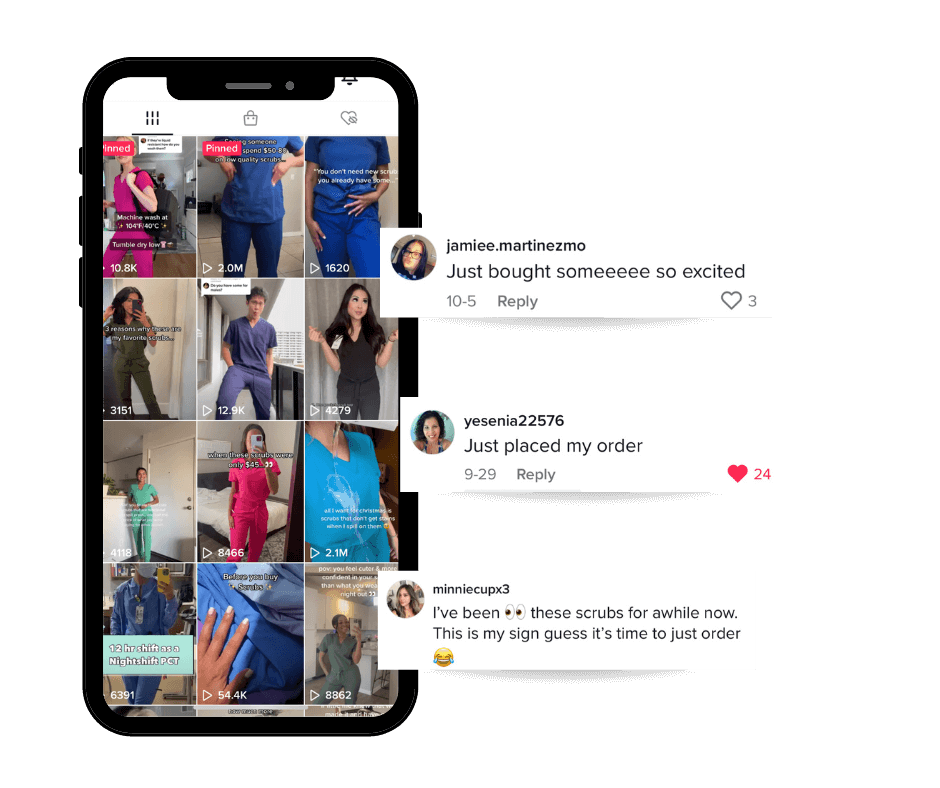 Why Lauren Labeled as your organic social media partner?
Your organic TikTok should build to your overall brand growth—not just flaunt a large, diluted following that isn't engaged with your brand. This can't be done with just dancing to a 5-second viral sound, using the follow/unfollow method, or adding views.
There are no gimmicks when it comes to building a targeted following that has purchased or is likely to become a customer. Because people will only buy when they know, like, and trust you. This is achieved through creative strategy that answers audience's common questions, resonates with them, and humanizes your brand.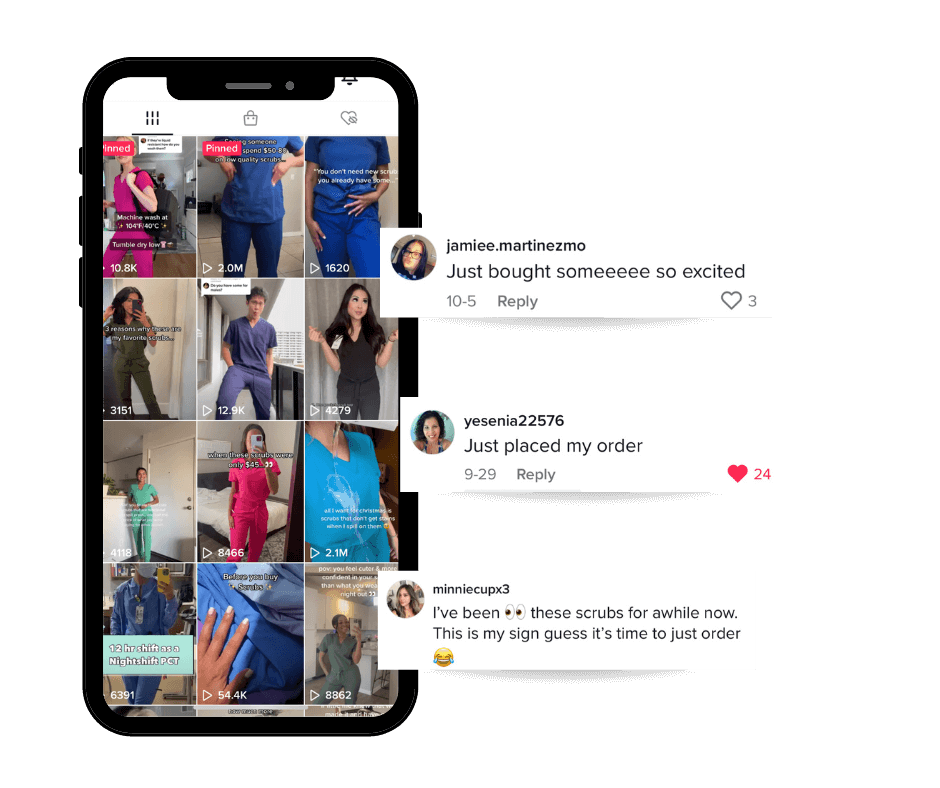 At our TikTok agency, we have a proven track record of helping our clients intentionally grow their TikTok accounts—even seeing product sellouts. Our team of experienced Gen Z social media experts develop and execute a content strategy that will drive the business's bottom line—making TikTok mean much more than "that dancing app" to your business 🙂 
What is TikTok Marketing?
TikTok marketing is a way for businesses to promote their products or services on the social media platform TikTok. This can be done through creating sponsored content, running ads, or collaborating with popular TikTok creators to create sponsored content.
The goal of TikTok marketing is to reach TikTok's highly engaged and creative user base, which is primarily made up of younger users. By creating entertaining and engaging content that resonates with this audience, businesses can increase brand awareness and drive sales.
And just to illustrate the magnitude of this app, here are a few stats you might care about as a brand:
 As of 2021, TikTok has over 2 billion downloads worldwide and is available in over 150 markets.

TikTok users spend an average of 52 minutes per day on the platform.

In 2021, TikTok had over 500 million monthly active users in the United States alone.

TikTok users are highly engaged: in 2021, TikTok users generated over 41 billion monthly views.  
How Is Having A TikTok Account Helpful To Growing Your Business?
Having a TikTok account can be helpful for growing your business in a number of ways:
Increase brand awareness: By creating and sharing engaging content on TikTok, businesses can increase brand awareness and reach a new audience.
Engage with customers: TikTok allows businesses to directly interact with their customers through comments, direct messages, and live streams. This can help build customer loyalty and drive sales.
Run targeted ad campaigns: TikTok offers a number of ad formats and targeting options that businesses can use to reach specific audiences. This can be an effective way to drive traffic to a business's website or social media pages.
Collaborate with influencers: TikTok has a large and influential creator community, and businesses can collaborate with these creators to create sponsored content. This can help increase brand awareness and reach a new audience.
Track performance: TikTok provides businesses with a number of tools to track the performance of their content, including metrics like views, engagement, and conversions. This can help businesses optimize their content and marketing strategy.
Overall, having a TikTok account can be a useful way for businesses to connect with and engage their audience, increase brand awareness, and drive sales.