"Lauren Labeled continues to blow away my expectations. These are real, no BS results. It's refreshing to finally find a partner who can execute on the creative side and bring ideas for the brand to life in a way that's even better than I expected."– Kaustubh V., Founder of Mandala Scrubs
The Problem
Mandala Scrubs is a DTC medical apparel brand committed to offering premium scrubs at revolutionary prices. Mandala Scrubs are designed with a less-is-more approach to ensure comfort and impeccable fit. Modern shapes are designed with style and simplicity in equal measure.
Mandala Scrubs was already successful with Meta and Instagram advertising before partnering with Lauren Labeled. But they knew that the static graphics they were running wouldn't work on TikTok. Mandala set up a TikTok ad account from scratch and launched using Lauren Labeled UGC creatives in May 2022.
If you've been following us for a while, you might have seen the first TikTok creatives case study that covered performance for the first 1-2 months working with them—generating $360,000 from $30,000 ad spend. Now, we're here to uncover performance metrics moving forward and how we've been able to continue to see success at scale for Mandala Scrubs.
Our Approach
To make sure we weren't just having "beginner's luck" with this new ad account (if there's even such a thing in paid social), we built a creative strategy and process for testing and iterations to continue growing Mandala's ad revenue through TikTok. We do this by: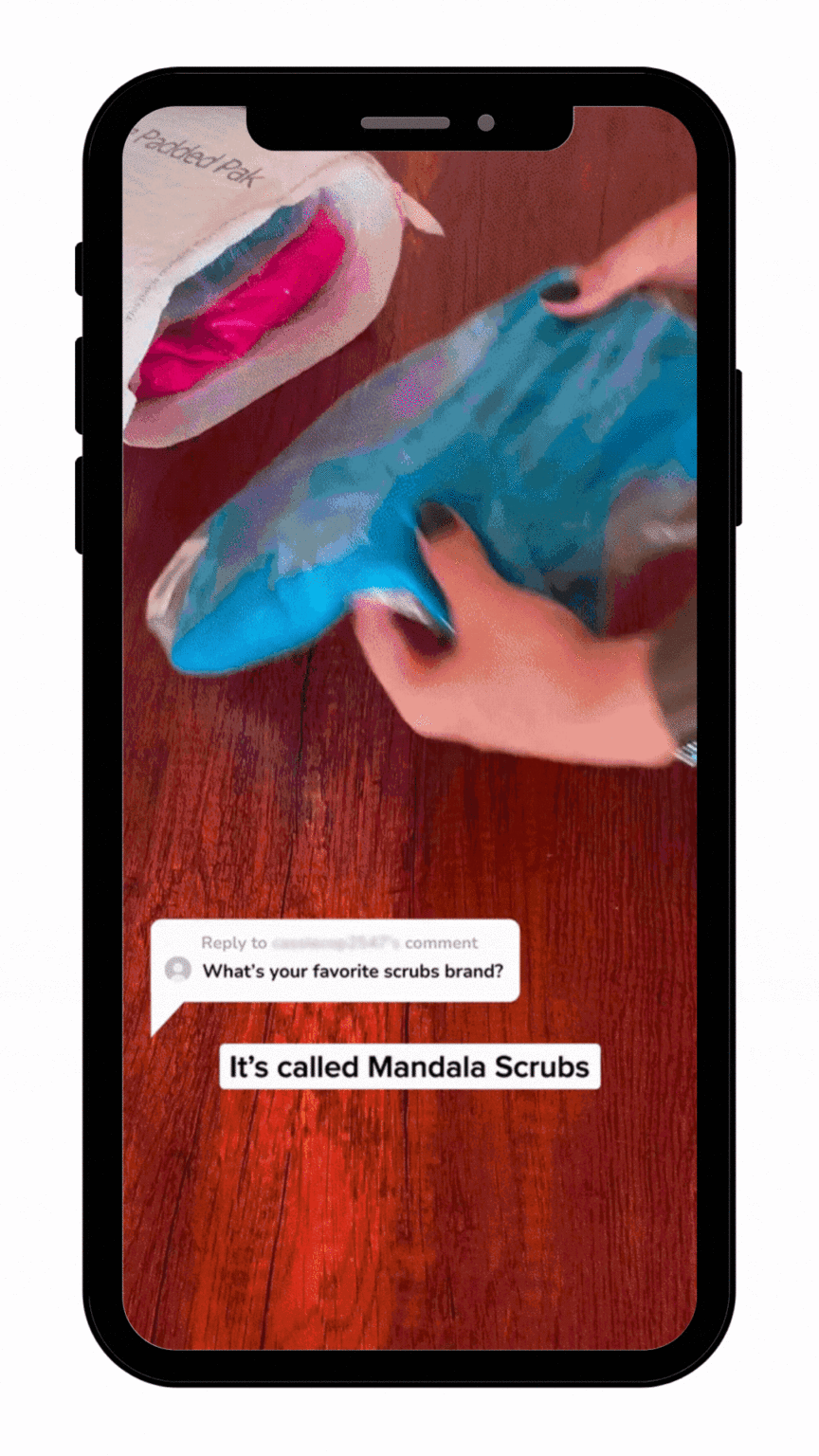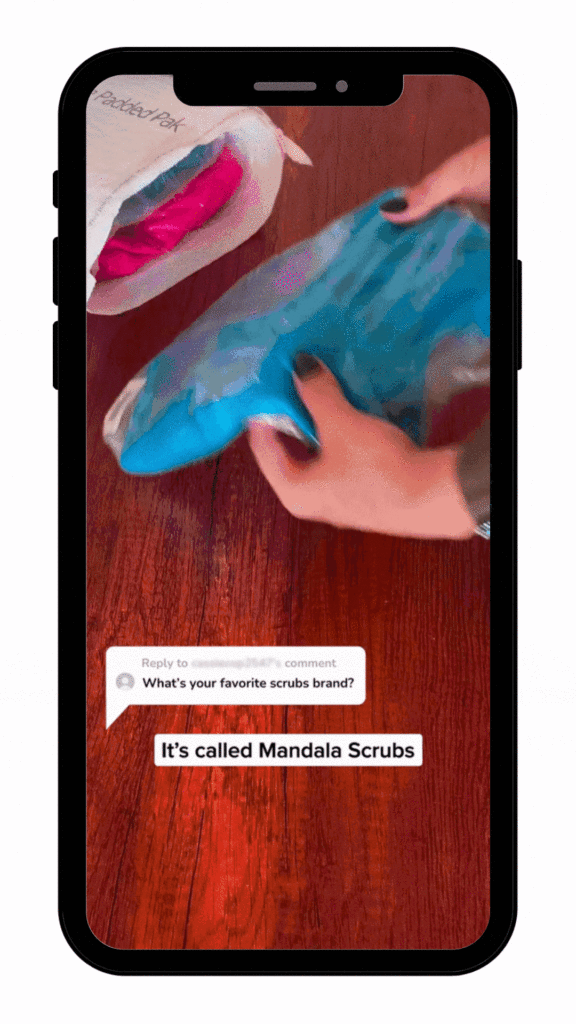 Collecting messaging that's working and killing messaging that isn't—from hooks to value props and even to text overlays
Creating iterations using top performers as inspiration
Allow data to inform next steps. Even if a video isn't a top performer that doesn't mean that it should be tossed to the side. When creating new concepts, we pay attention to videos that have high conversions but lower thumbstop rates (as well as videos with low conversions and high thumbstops) and create concepts based on that.
Swapping out value props, swapping the creator on camera, turning it into a mash-up of different creators, and using the same hook but a different body for the video.
The Results
Generated over $2.7M over a span of five consecutive months from a $422k total ad spend
5.5% CVR (compared to 2% median of competitors in the same vertical at a similar spend)
<$30 Cost-per-conversion (compared to $74.77 median of competitors in the same vertical at a similar spend)
34% average thumbstop rate
Decreasing costs by using Lauren Labeled creatives on other platforms—nearly 20% decrease in CPC and over 15% decrease in CPM on Meta/IG
The secret of growth and scaling your brand in 2023 is investing in top-tier creatives. Get started with getting UGC ad creatives at scale here.