Here are the top myths we hear from businesses that are interested in testing UGC-style ad creatives. Let's get right into it.
1. "We can't use UGC because we don't have a physical product"
Although UGC-style content works amazingly for e-commerce and DTC brands that offer an actual product, it's also proven to work well for brands that don't have physical products. For example, it can be effective for mobile or web-based apps, SaaS, newsletters, and many more.
As long as you can nail in the customer benefits of your offering and how you're better than the competition, UGC ads will work.
2. "We can't ever reuse the same creators in ads"
It's definitely important to keep a diverse roster of creators featured in your ads. This helps you showcase your different buyer personas using your product. But thinking that you can never reuse the same creators in your ads is setting yourself up to have to reinvent the wheel every single time. Great creators are hard to find and it takes more than just one 15-second video for a creator to fully understand your brand and all of its nuisances.
Plus, changing up creators never gives your brand the chance to test if there are winning creators just the same way there can be winning hooks, messages, and concepts.
3. "We only need a few creators to feature in all ads"
If you're always using the same three faces, you could be making these creators the faces of your brand which is totally okay if that's the goal and everyone is okay with it. However, the downside is that since it's such a small pool, people might recognize a face and know immediately that it's going to be an ad and swipe past.
When you work with a team of creators, it's enough to give subtle brand recognition so the viewer might think the creator looks familiar (because they've seen them before) but can't quite put their finger on where they've seen them before.
4. "There are only so many angles we can take for our product"
Your product benefits and features will stay the same. There are only so many different ways you can say that your product is liquid resistant. But what changes is the angles and stories around those benefits and features.
Simple videos like unboxing videos or demos are great for top of funnel to introduce the brand. But it shouldn't stop there. You can do better than just doing product demos with voiceovers over and over. What's the customer story you can show and tell? What real customer transformations and results can you use as concepts?
Let's take a brand that sells fresh, organic, human-grade dog food (like Ollie).
Instead of: unboxing the food, showing your dog enjoying it, and then a call to action
Try: Talk about how your sweet Max that once played and got zoomies was now lethargic and stopped playing. That was until you found Ollie and started giving him high-quality food over burnt bits (kibble) covered in inflammatory oil.
Tell a story, tug on heartstrings, and showcase stories that will resonate and get people to feel something.
We use the brand's real customer stories and testimonials to help form concepts and scripts. So it's real stories and our team are just the actors that tell it to the camera.
5. "We haven't proven the value of TikTok for our business yet"
This is very understandable. It's a newer platform and some people still believe it's an app for dancing teenagers. But let's check the stats from Statista: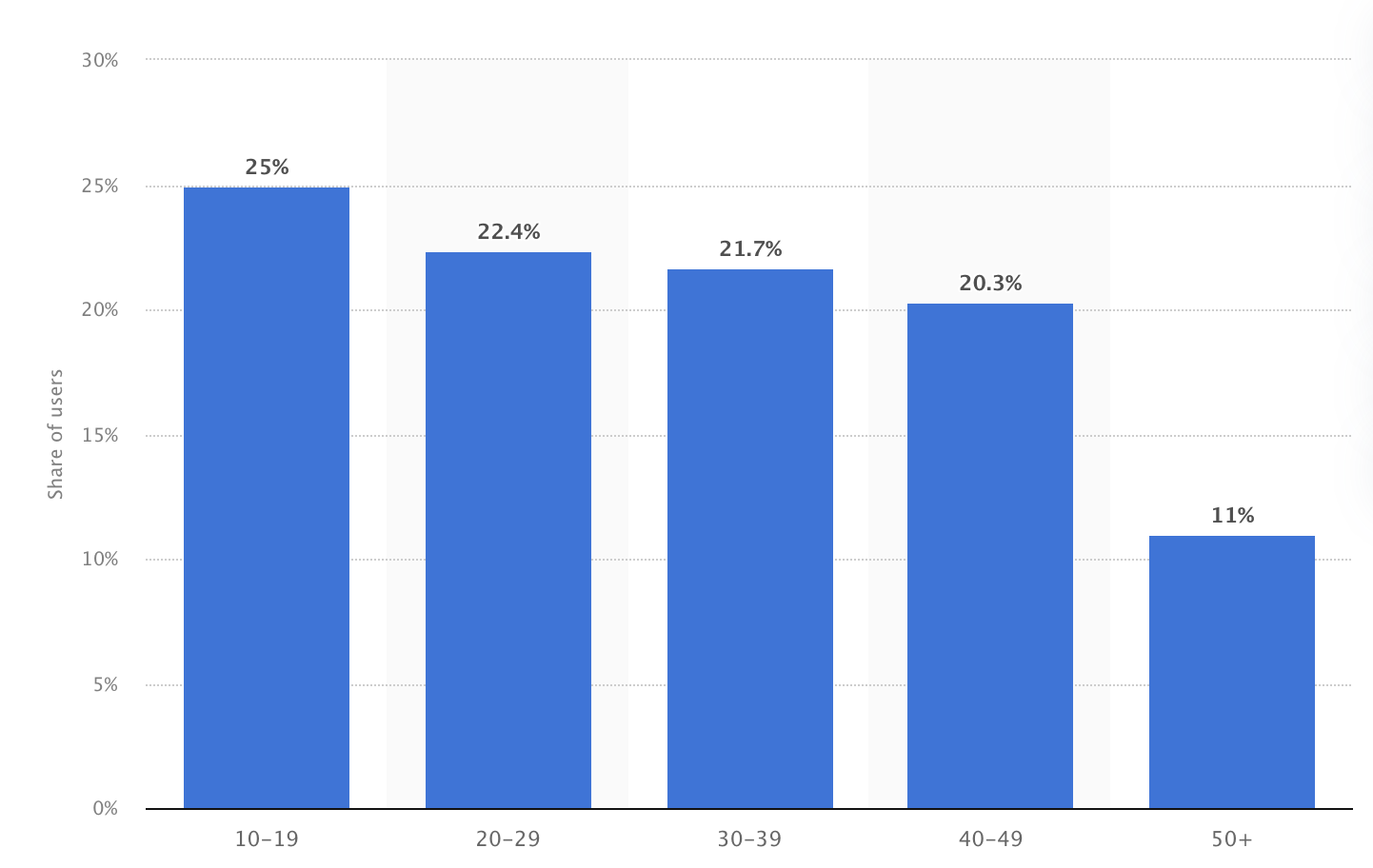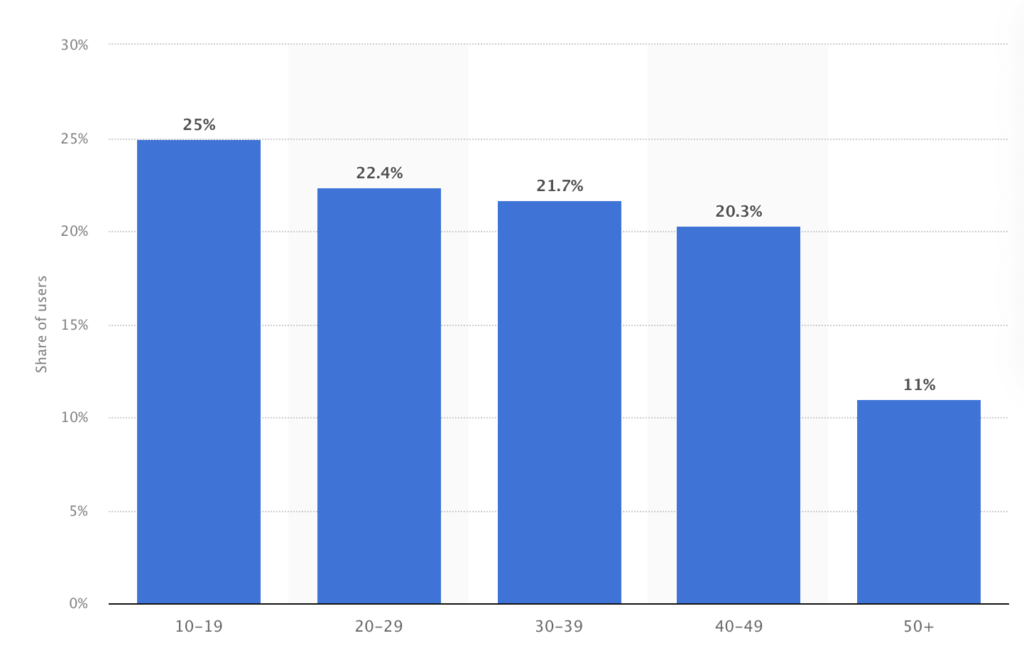 It's a pretty even distribution for users between the first four age groups. And the 11% for users over age 50 surprised me. We're all under the impression there's much less (or maybe even close to none).
So, chances are your customers are on TikTok and use it when it comes to purchasing decisions.
Now is the time to start leveraging TikTok. Brands are seeing extremely low CPC (under $1) and CPMs (under $10 and it's not rare to see $1-5). I've seen quite a few people say TikTok is Facebook eight years ago. It won't be like this for forever as more competition starts wanting a piece of the action and more people download the app.
Speaking of Facebook (or Meta, I guess), on the other hand, it's important to point out that TikTok is very new compared to this giant. This means there are definitely limitations and a whole lot of room for improvement including attribution and targeting capabilities.
It's impossible to keep up with the advancements, trends, and ongoing management of TikTok ads while also keeping up on the other side with the content trends and best practices. If you're looking for a partner to help take it off your plate, you're in the right spot. Get started here.