It was very helpful having Lauren Labeled handle end-to-end creation. We struggled to find creators on our own with our budgets, but this was a great low-overhead option to tap into creators and test different angles through UGC."

– Colin McCormick, Growth at Wagmo
The Problem
Before working with Lauren Labeled, Wagmo's biggest pain points were concepting and briefing creators well enough to get a great end result. They also struggled to find creators who understand the ins and outs of TikTok.
These are some of the most common pain points for brands when it comes to sourcing UGC for TikTok ads. Despite what some people might think, most of the success of an ad is in how good the brief is. Sourcing creatives can feel very hit or miss unless you take full control of all the shots, script, and points you want creators to hit.
Briefing and managing the creator and the project from beginning to end is a full role on its own.
The Solution
We equip brands with awesome TikTok and Meta creatives in a way that's fully hands-off for them. We handle the process from start to finish—sourcing and managing creators, writing full scripts (line by line and shot for shot), and handling all post-production needs. We have a team of 48 creators and were able to consistently feature new faces and dogs in Wagmo's creatives that fit their different buyer personas.

We were able to completely offload all creative productions and UGC project management from Wagmo's plate.
The Results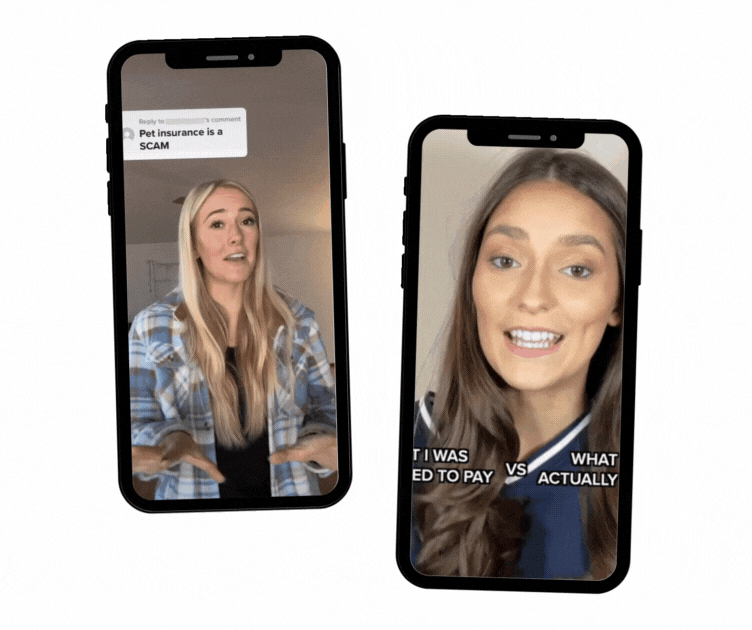 ✅ 64 net new creatives with raw footage and license to use videos across their entire brand portfolio
✅ Lauren Labeled creatives account for over half of spend and 55% of purchases
✅ Driving lower CAC than other creatives
✅ <$6 CPL
If you're looking to scale in 2023, the key is great creatives. But you need a process you can count on. Partner with us for unignorable TikTok ads—crafted and managed for you. Get started here!